As of June 30th, CROSSROADS IS CLOSING!

The State of Florida wishes to close Crossroads on June 30th 2012.

Please pray and send an e-mail to Governor Scott through Robin Stublen at this address robin.stublen@eog.myflorida.com

. If you wish you can use the following letter. Copy, paste and add your own comments and then send it out today. Thanks!

SAMPLE LETTER

May 30, 2012

Dear State Representative Stublen:

I am writing to ask why the Department of Juvenile Justice is considering not renewing the AMI Kids Crossroads contract in June 2012. I agree that as citizens of Florida we should expect cuts in the budget in the future. However, I do not understand why this very successful program is being subject to budget cuts.

The facts are:

AMI Kids Crossroads is one of the most successful residential programs in our state with a 74.8% success rate over the life our program. The latest statistics demonstrated an 82% success rate!

This year Crossroads is on track to graduate 88 kids which can reduce the cost per student to $18,000 per graduate! That's almost half of the state rate!

Numbers used from the OLR Research Report: http://www.cga.ct.gov demonstrate that in 2008, it costs $335 thousand dollars to house a juvenile through adult adjudication, and then $1.4 million (over their lifetime) for housing an adult offender.

In effect, 1 year of Crossroads successful graduates will save the State of Florida $22.8 million dollars while they are juveniles and $95 million dollars over their lifetime.

NOTE: 2009-2010 numbers taken from DJJ website Comprehensive Accountability report (www.djj.state.fl.us)

As a citizen I wonder since this program saves our state money why the state does not increase the budget for AMI Kids Crossroads and duplicate the success of this program?

Finally, I am asking for you to reconsider this decision and to increase funding successful programs such as AMI Kids Crossroads in the future.

Respectfully,

YOUR NAME

YOUR E-MAIL ADDRESS





Love and Compassion Ministries has a large team of Christian men and women who minister to the youth at Crossroads Wilderness Institution in Punta Gorda, Florida. They take delicious cookies and other wonderful desserts to feed the young men while teaching them the Word of God.

Many are coming to know Christ because of what is being done in our Lord's name there.

Street Watch Ministry has teamed up with LCM to better serve these young men. They are now purchasing a pair of tennis shoes for every young man being released from the institution. We are also giving them a package of items and information that will help them to never return to the jail / prison system again.

These young men are our future. Please pray for them and all LCM's Youth Team Ministry members that care enough to reach out to them!

If you wish to join the team please call us at 239-574-5683 or e-mail us at RonWillis@LoveCompassion.com

Thank You!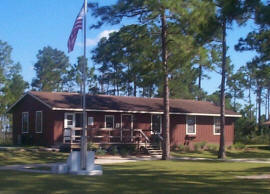 Crossroads Wilderness Institute, Inc.